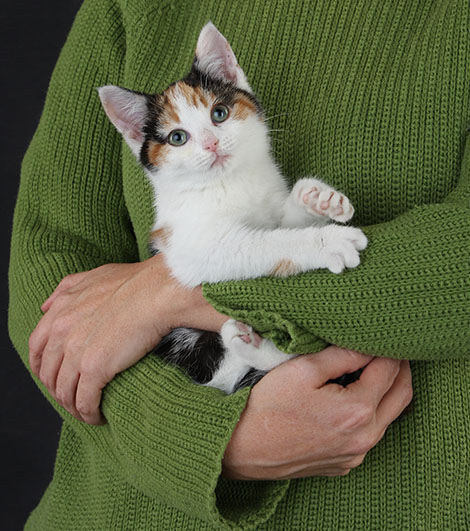 Adoption Fees
$100.00 for most kittens and cats
$120.00 for kittens and cats that have long hair, short tail or no tail, extra toes, blue eyes, color points or other desirable characteristics.
All cats and kittens from Cat Tails have been tested for feline immunodeficiency virus, feline leukemia and feline heartworm disease, given age-appropriate vaccines, treated for fleas and worms and have been spayed or neutered before they are adopted.
Cat Tails is supported entirely by donations and adoption fees.
What about a "free" cat from a neighbor?
A "free" cat is only free if you don't pay for the procedures that will keep your cat healthy and prevent it from adding to the problem of overpopulation. The test, shots, treatments and surgery covered by our adoption fee would cost you over $300 on your own.