We look forward to seeing you at one of our two adoption locations:
We have 2 locations available for you to adopt our cats. Our Cat Tails facility in Ocean Isle Beach, NC is the cats' primary residence, where all the cats are brought in and cared for. On Saturdays, we take the cats up to Petsmart in Wilmington NC where they are available for adoption.
Cat Tails Facility
6622 Beach Drive
Ocean Isle Beach, NC 28469
Phone: 910-575-4529
Visiting Hours:
Wednesdays: 11 am-1 pm
Saturdays: 11 am-3 pm
Sundays: 11 am- 3 pm
*Please Note: on Saturdays, we take some of our cats to Petsmart. Other cats and kittens are still available at our facility.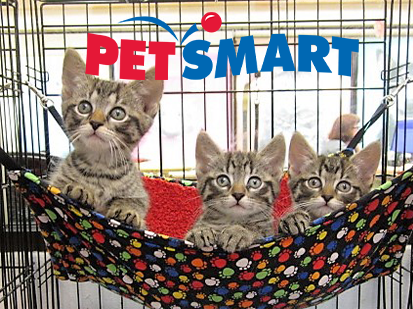 Petsmart
4715 New Centre Dr,
Wilmington, NC 28405
Adoption Hours:
Fridays:  6 pm -9 pm
Saturdays: 9 am-3 pm